Heran and Vamsi's work on using musical instruments as sensors published in ACS Omega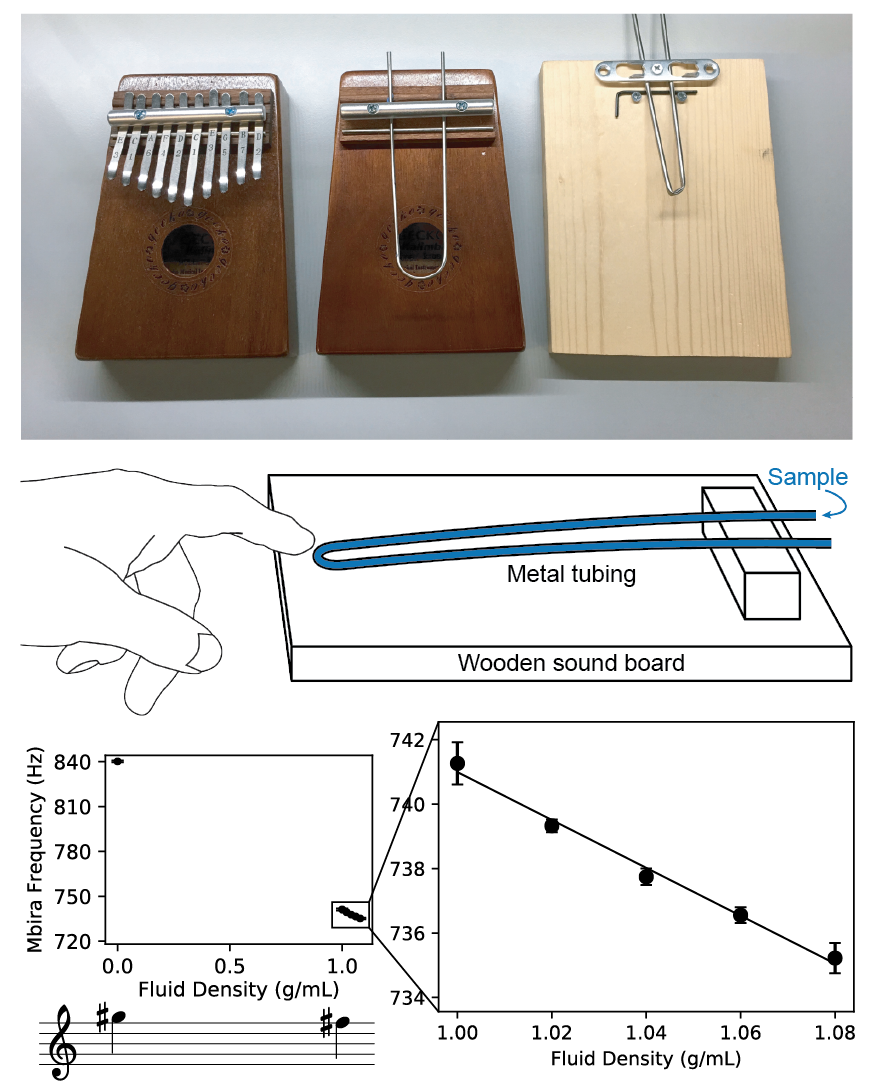 Heran Bhakta and Vamsi Choday's paper "Musical instruments as sensors" was published in ACS Omega. Heran and Vamsi showed that the mbira, a 3000-year-old African musical instrument, can be modified to function as a precision sensor for measuring the density of any fluid sample. They then used their "mbira sensors" to identify counterfeit medications and toxic substances.
This was such a fun project, and we're not done yet… Congratulations Heran and Vamsi!